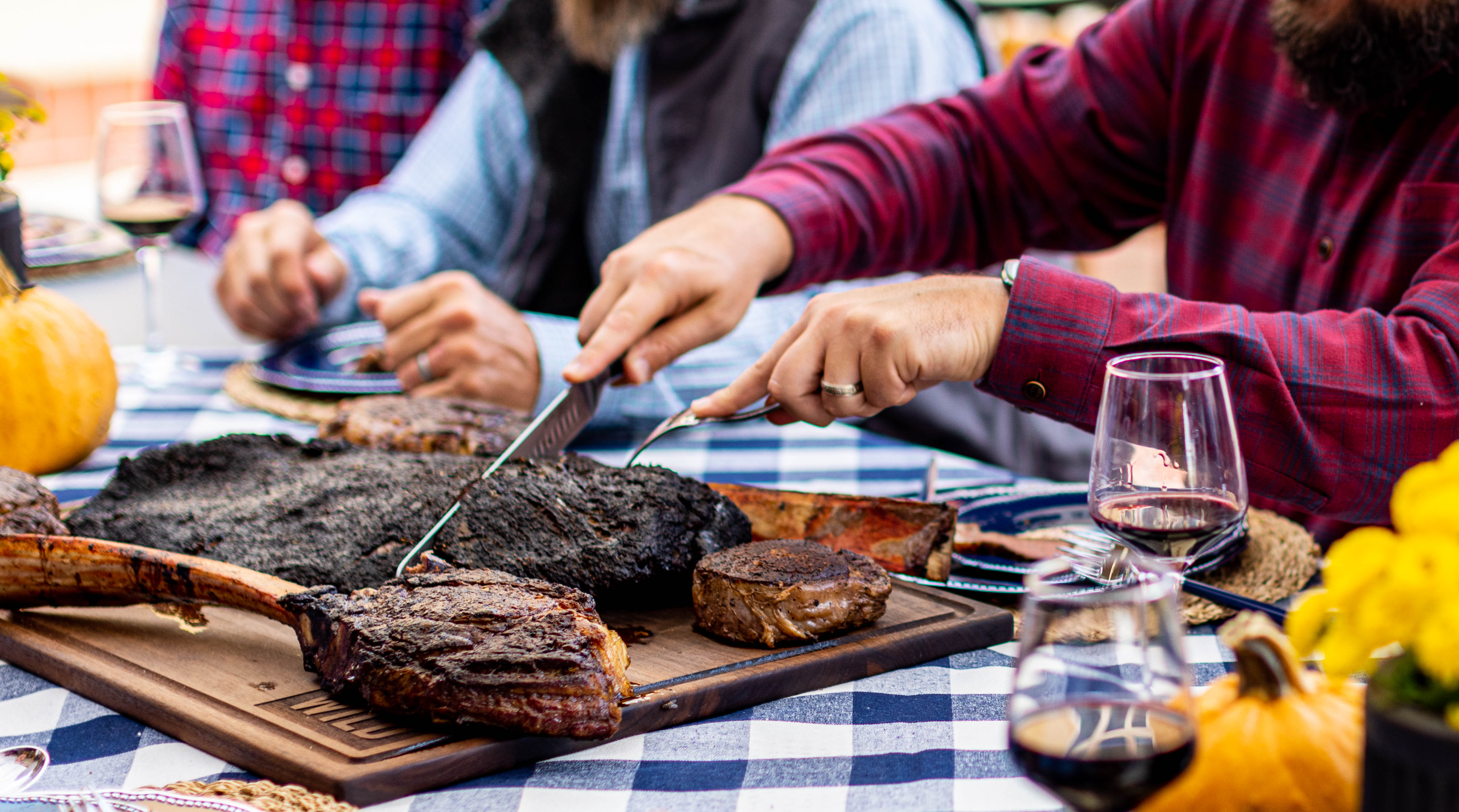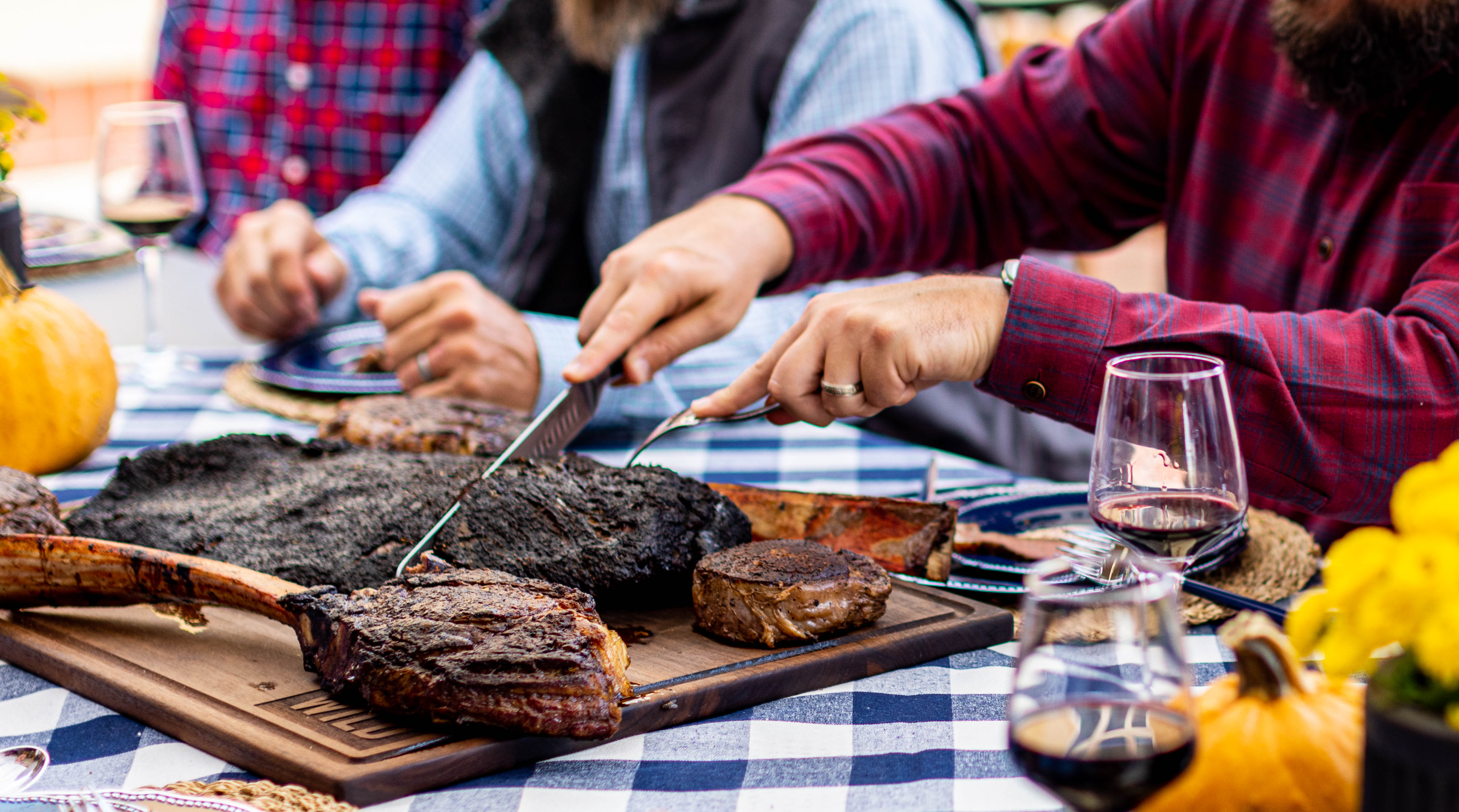 Looking for the perfect meal to impress your friends?
We work hard to produce the highest quality fullblood Wagyu beef and Berkshire pork in Eastern North Carolina.
ETHICAL PRACTICES & FAMILY VALUES
We started this WILD journey to steward the earth's natural resources, build the local economy, and offer a reliable, great product.
We Know You Have A Lot of Choices When It Comes To Where You Buy Your Meat
But we do things differently. Here's our promise to you.
We're an open book. Still have questions about our animals, product, farm, or transparent business practices? Reach out. We're happy to chat with you.