Around Here, We Do Things Differently.
We're not here to make a quick buck. Whether it means going the extra mile for a customer, an animal, or a crew member, we are committed to doing things right — the first time.

Through sustainable, care-focused farming, we're here to make a difference — one family dinner at a time.
SCROLL ON THROUGH TO EXPERIENCE WILDERS FARM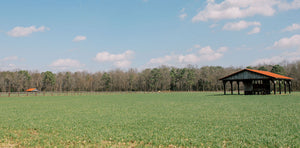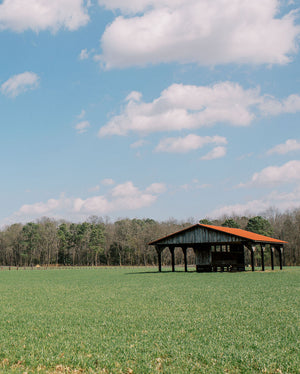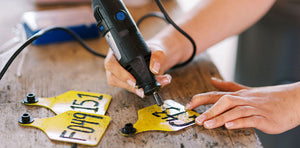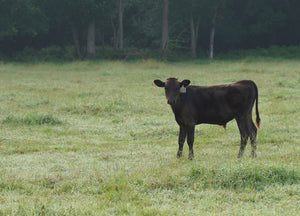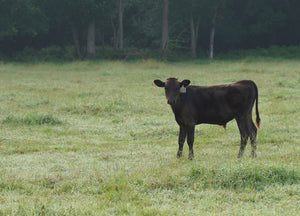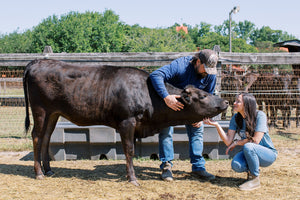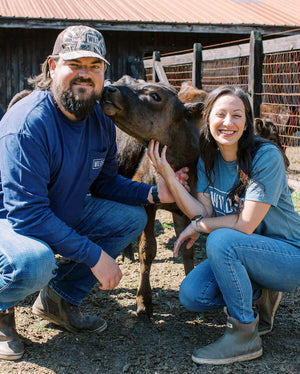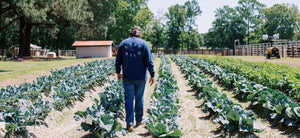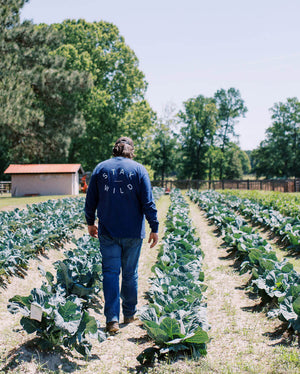 We Go The Extra Mile
Healthy, happy cows make for a better experience for everyone. Food production is inevitable, but how our animals get to that end matters.

We take pride in caring for our herd the way we would our own kids, providing customized care on everything from birthing plans for the mamas to toys and bubbles to keep the baby calves entertained.
Get To Know The Farmers
Most of our farm crew has grown up in North Carolina (Go Pack!) and in agriculture. They're used to the long hot days caring for cattle, but came here to do it differently.

If we had to describe a perfect day, it would be working hard together, sun up to sun down caring for the animals, and then enjoying a cold beer (and a steak!) together at the end. And that extra-mile type of care goes beyond the animals.

Our crew takes just as much pride in the 5-9 as they do in the 9-5. You can often find us volunteering for local non-profits, lending a helping hand, and being proud soccer moms and little league coaches on the weekends.
______________________________________
OWNERS
Reid & Jaclyn
Reid and Jaclyn Smith co-founded Wilders with a heart to foster community and support for local agriculture.
Reid grew up around Eastern North Carolina agriculture, and always wanted to return to it. Farming quickly became a passion for the entire family as Jaclyn and their 3 children jumped into the early stages of Wilders.
You can find the Smiths on the farm most weekends, spending time together and loving on the animals.
DIRECTOR OF AGRICULTURE
Jake Newbold
Jake Newbold is our Director of Agriculture and the nicest guy you'll ever meet.
Having been around cattle his entire life, he brings proven skill and deep-rooted passion to Wilders' farming efforts.
He serves on the board of the Wake County Farm Bureau as well as the North Carolina Farm Bureau Beef Cattle Advisory Committee.