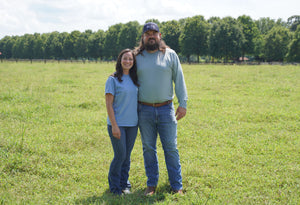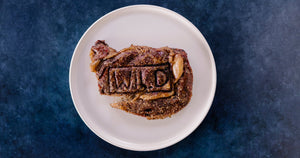 We're here to make a difference, one family dinner at a time
We take pride in producing high quality meats with
only the best ingredients. But the real secret
ingredient around here is the people.
We're the Wild Ones


Some people called us crazy when we decided to start a farm. But having grown up in Johnston County, NC, Reid has long known the work ethic, values, and passions of the agriculture community.

After founding a few of their own businesses, Reid and Jaclyn realized what an honor it is to have the freedom and opportunity to be an entrepreneur, and how much of that opportunity gets eroded when large corporations take over Main Street operations.

And so the vision for Wilders was born; a desire to empower local growers, makers, and creators to build on their gifts and passions. A calling to steward talent and treasure by connecting local consumers with the best products out there, all while building the local economy.

Because we are all truly better together.
We're Here to Impact and Develop
As a RiverWild company, Wilders exists first and
foremost to impact and develop people. While we
take pride in leading an excellent operation, that
will always come second to people and
relationships.

Which is why we do business the WILD way:
Will to Win
We are self-starters with unwavering drive who compete to achieve success.
Intentional Adaptability
We consciously embrace change through mutual flexibility, strategic innovation, and purpose-driven versatility to advance our people, products, and services.
Live Compassionately
We have a humble and responsible approach to how we serve each other and serve our community.
Disciplined Execution
We expect operational excellence through safety, accountability, and an efficient, fast-paced environment.
OUR PEOPLE
Most of our crew has deep roots in agriculture and farming, but all of us share one thing in common: a passion for doing things differently.

For us, it's so much more than just a job or just an animal; it's a personal investment in stewarding some of the earth's greatest resources.
Still Have Some Questions?
Learn more about our transparent
business practices and all things Wilders
on our FAQ Page. Have a question you
don't see an answer to? We're an open
book! Email our farm team directly.